Superpowers
- Boosts testosterone, builds muscle, burns fat.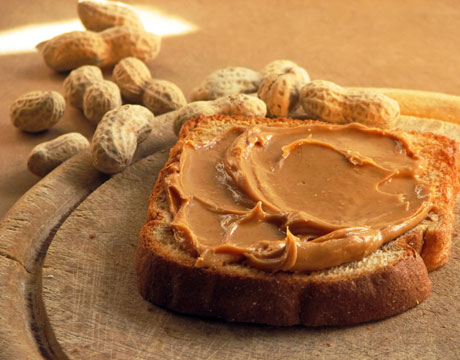 Secret weapons
- Protein, monounsaturated fat, vitamin E, niacin, magnesium
Fights against
- Obesity, muscle loss, wrinkles, cardiovascular disease
Sidekicks
- Cashew and almond butters
You can eat peanut butter the au natural way, like on a sandwich. If you like thai food, you can try using it in a sauce. Microwave two tablespoons of peanut butter until soft, then mix well with 1/4 cup low-sodium soy sauce and some crushed red pepper flakes. Toss with whole-wheat noodles or use it as a dip for precooked chicken strips. Yum!