No doubt you've noticed that the skin around the eyes is the first place to show signs of wear. That's because skin is more delicate there than on the rest of the body. There aren't any oil gland on the skin around the eye, so it has no way to protect itself. You can't stop yourself from aging, but you can slow it down with these tips..
Shield -
The combo of UV rays and squinting can break down collagen, leading to crow's feet. Guard your skin by gently dabbing on eye cream with sunscreen each morning, and it never hurt to put on those paparazzi glasses you love so much. I suggest Olay Regenerist Eye Cream and Concealer. It protects against UV rays and also covers up the dark circles you may have, and it's around $20-22 at drugstores. It lasts a very long!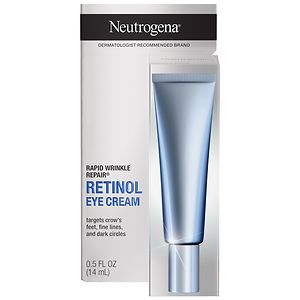 Hydrate -
Give skin a drink with a nighttime eye cream infused with hyaluronic acid. It draws in moisture, or try one with collagen-stimulating retinol to plump lines. You can also snack on Vitamin C rich foods to help combat the damage of free radicals can cause. Try Neutrogena Rapid Wrinkle Repair Eye Cream,$20 at drugstores.
Soothe -
Rubbing is a major no-no when it comes to your eyes. To ease irritation without tugging, keep a caffeine-laced eye cream in the fridge and tap it on. Try Origins GinZing Eye Cream ($30 at Origins Stores), it helps calm and depuff.
Origins Website
<3 = :-)